"We enabled a whole digital ecosystem in Sweden – from eGovernment to a cashless society," claims Jonas Brännvall from BankID.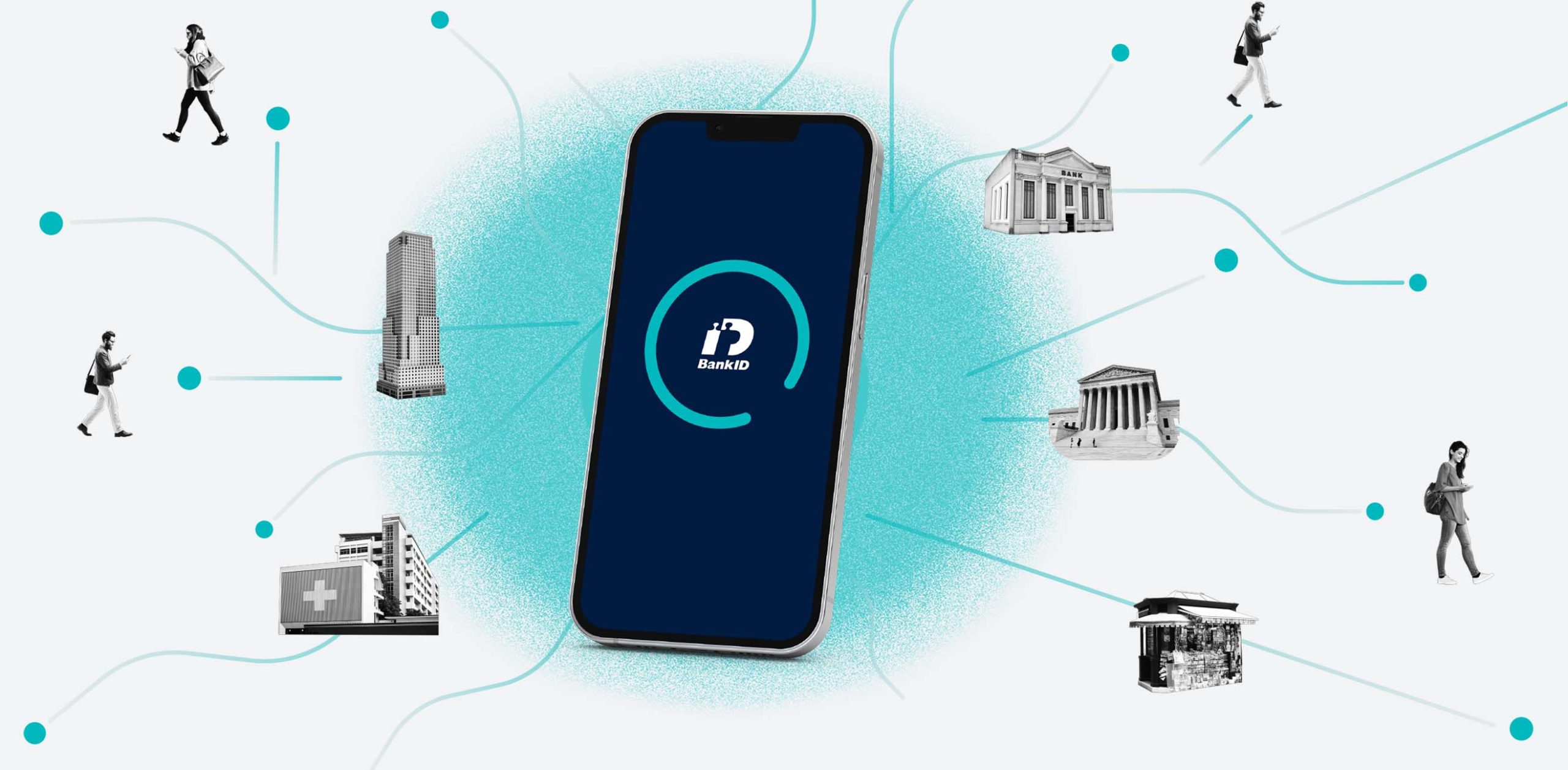 ---
Contributors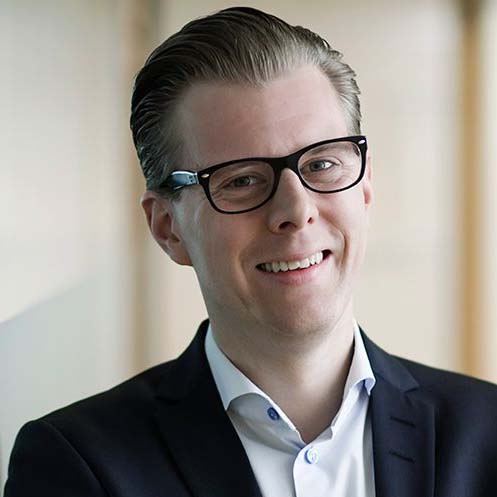 Head of international business
expansion at BankID
Digital identification has given Swedes services that are fast, convenient and trusted long time before the advent of mainstream biometrics. From security to usability, everything works seamlessly for the end user, because that's what infuses the whole ecosystem with trust. What role will biometrics take as the service continues to evolve, and as it expands beyond Sweden, 20 years after its inception?
We talked to Jonas Brännvall, Head of International Business Expansion at BankID – the largest electronic identification system in Sweden – about how the large-scale adoption of digital identities has triggered major changes in society, and what role biometric technologies will play in BankID's continued expansion of digital identifications abroad.
Banks are trusted institutions that already have the necessary infrastructure to provide solid identity-verification systems for a number of things in society: from e-health to fast money-transfer apps, tax declarations and even purchases in unstaffed shops.
Several countries already use this model: the financial institutions build – or buy – technologies to issue, verify and authenticate digital identities. The same platform is then shared with the government and the market to provide seamless e-services across society.
For the banks, it means an extra revenue stream for something they have to provide anyway. For the governments, it represents a shortcut to granting e-services without building and maintaining costly parallel infrastructure. On top of that, businesses can build smooth digital services for the people by leveraging trusted technologies.
This is exactly the case in Sweden. BankID is by far the largest and most popular electronic identification system in the country, with an extraordinary adoption rate of 98% among the Swedes.
BankID is celebrating its 20th anniversary this year. A major milestone.
---
BankID creates security in modern society
BankID enables Swedes to electronically sign agreements, loan documents and file their tax returns. They digitally identify themselves in order to pay securely on the internet, log in to the Swedish social insurance agency, or collect packages from the postal agent. With such fast and secure identification, society can continue to develop without unnecessary risks to businesses or citizens' privacy.
The first digital identity in Sweden was issued in 2003. In terms of digital evolution, it seems like another era…
Our first digital identity was actually quite physical – a digital ID on a plastic card. Besides that, some of the essentials of BankID were there from day one: the digital identity was used for both financial and governmental services.
As our name reveals, banks are our customers – we are basically a technology provider to the banks, which in turn offer BankID to third parties. However, when we started we also answered a clear request from our government: they needed trusted digital identities in order to ease the use and access of eGovernment services for the people.
One of the first applications of BankID – outside finance – was therefore for tax declarations.
Has anything changed in terms of your original idea to the services you are offering today?
Definitely. And we have a date for that – 2007, when the first iPhone came out. The iPhone has been a major game-changer for many companies in the digital sector, including ours.
In 2010, we launched our mobile-based solution – Mobile BankID – and we really changed the pace. Of course, we still have digital ID on cards and desktop solutions, but it was on the mobile BankID that we really started to build all our services. Since then, we have been experiencing our growth – and it has been huge.
In the beginning, adoption rates were moderate; today 98% of Swedes use our services. Over 8 million users. In 2021, 6 billion transactions were performed through BankID.
These are impressive numbers. In your opinion, what are the key reasons for this success?
Security, usability and cost-effectiveness, to name a few. Security in particular has been one of the key features from day one. If we'd had security holes or similar issues, we would have completely lost the trust of the customers and it would have taken a long time to regain it.
But I think what has really been the key to our success is the fact that BankID enabled an entire ecosystem: it's created a digital ecosystem for Sweden. Starting from the banks and then coming to governmental services and the market, we have provided an enabling technology to build a more digital society.
Today, we can say that our business model was apparently the right one.
"In the beginning, adoption rates were moderate; today 98% of Swedes use our services. Over 8 million users. In 2021, 6 billion transactions were performed through BankID."
Can you give us a closer glimpse of the digital ecosystem you are referring to?
First, we have to say that BankID is employed by multiple banks – and that's quite important. For us, it means a wider adoption rate. But it also highlights the fact that banks trust us. Financial institutions are demanding customers, especially when it comes to security. So being able to penetrate banking, I think, is quite an outcome.
Also, the banks are our customers as well as being the issuers of the digital identity service. They provide BankID to the whole ecosystem, which consists not only of governmental services but also service providers and tech companies. Currently, more than 5000 different businesses in Sweden utilise BankID as a verification system.
They integrate our technology and create the great digital services that end customers are using every day in Sweden. Digital identities have enabled Swedes to have a lot of services that were really needed, plus it kickstarted others to join the competition.
It seems a vibrant ecosystem and you rightly look very proud to be part of the company which enabled it. Tell us about some e-services which integrate BankID?
E-Health in Sweden is based on the digital identity provided by BankID. It started a couple of years ago. You can make appointments with doctors, both for yourself and your family, receive your prescriptions online and check your medical record. If you think for a moment, just a couple of years earlier your medical record was kept in some doctor's computer, you never saw it and it could not be shared with other practitioners, so it's a significant change.
Then there is Swish, a very popular app in Sweden used for peer-to-peer payment – this also employs BankID.
I think the use of this app has changed the way we work and live in Sweden a lot, really allowing us to enter what we call a cashless society. Swish has actually become a common Swedish word; the kids today say, Can you swish me?
That has been a major change in society. From security to usability, everything works seamlessly for the end user. And this is when people start to ask themselves: why shouldn't I be able to perform any other service as smoothly as I'm doing this payment?
---
Dynamic rural areas with unstaffed stores
A chain of small grocery stores opens 24 hours a day, but is able to keep prices reasonable as the stores are unstaffed. Customers identify themselves and unlock the store using BankID.
How can third-party digital services connect to BankID?
From a technical point of view, connecting your e-service with BankID is really smooth: businesses can access the API, test and verify the product. Then they launch their app or service.
Before that, you need to sign a contract with a bank offering the service. Only banks can issue and verify new identities, plus banks are the service provider for third parties. To use the service, companies pay a subscription to the banks. This is usually based on a pay-per-transaction scheme and it is quite convenient – because, on our side, we provide a cost-effective technology.
Obviously, you can also use any e-service without having BankID. But you need to onboard each service, fill out passwords, and so on. In those cases, users could start asking: is this really safe? Is this for free? What about the quality of the service?
Instead, nearly all Swedes already use BankID and feel comfortable with it: they know that it is trusted, it has a smooth user experience, and it is super fast. I think that trust is something that we carry over to other services.
You have already mentioned trust several times. What role does trust play in the way BankID works?
If BankID was not trusted by the end user, it would simply not be used at all.
This is a secure infrastructure that is being provided to the citizens and they trust it. Security runs through everything we do, in every update and every part of our organisation.
How do you build trust within this ecosystem?
We work a lot with security, as I mentioned.
And with training, too. Now that we have a much bigger ecosystem, it's more and more important to us to help and guide both the service providers and the end users. For instance, at the moment we are running a training scheme together with Apple which targets seniors, aiding their use of digital technology.
We also regularly launch new features and functionalities. Recently we enhanced our services with dynamic QR codes for desktops, and enhancements around onboarding where you can scan your national ID or passport and use it in different banking use-cases.
"If BankID was not trusted by the end user, it would simply not be used at all."
In what areas are you going to invest and innovate in the near future?
One field of interest is biometrics – which is connected to both security and usability, two areas that we are continuously investing in. We are going to see how to apply biometrics in different use cases, from digital onboarding to preventing fraud, which is something really interesting for us given that in our ecosystem, the whole purpose is to give the BankID to the right person.
At the moment, we are in the stage of exploring biometric technologies, increasing knowledge, listening to banks and their needs. We want to achieve maturity in the field before launching it for the mass market. Given our adoption rate, if we adopt a new technology we will share it with all the Swedes.
Will BankID always focus only on Sweden?
We have a presence in the markets where Swedish banks operate and we are looking into expanding further into Europe. This year, we are celebrating 20 years of activity and we made a change in our strategy: to proactively start offering our services outside of Sweden, too.
In the last 20 years, we have built a solid platform and we believe that with our expertise we can help other countries in Europe in building solid digital ecosystems.
It is a really exciting time to be involved in electronic identity; there are a lot of things happening and a lot will change. The goal for us is to stay relevant and continue to enable great digital services, in Sweden as in the European market.
Jonas Brännvall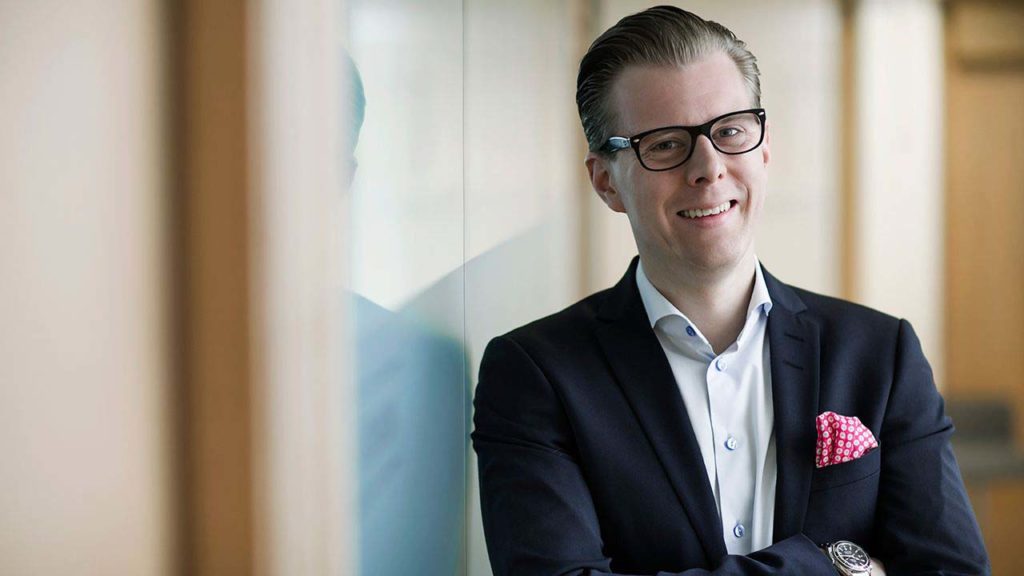 Jonas Brännvall is the head of international business expansion at BankID, directly overseeing the expansion of BankID into new markets and helping private and public sectors build digital identity ecosystems abroad. With over 20 years of experience in diverse international management roles, Jonas has gained strong expertise in understanding the needs of international markets and governments.
---
AUTHOR: GIOVANNI BLANDINO
PHOTO: ARCHIVE OF BANKID, SHUTTERSTOCK