Biometric central registry opens up online services to everyone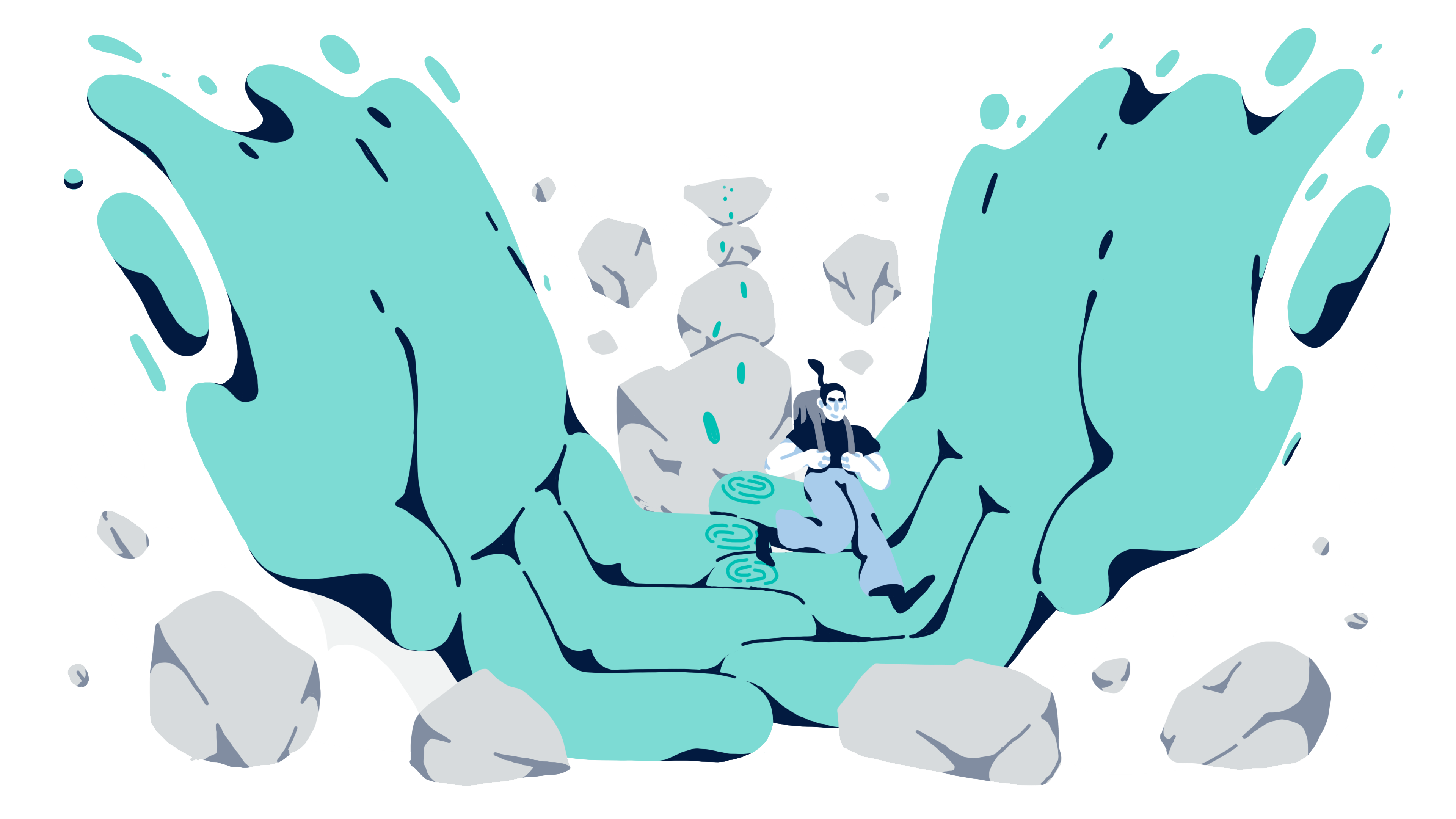 ---
Contributors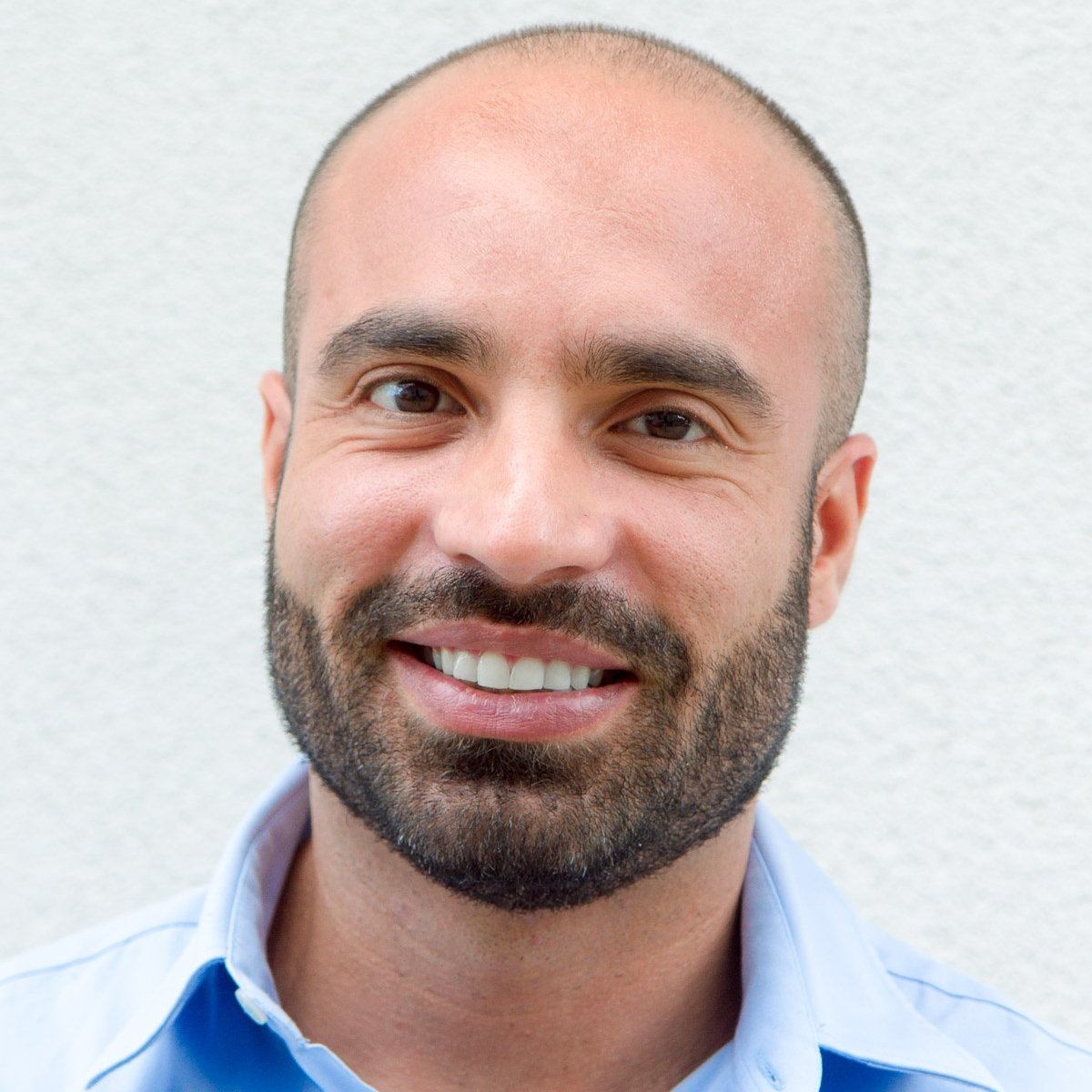 Oscar Flores
Business Development Director at Innovatrics and responsible for the project in Panama
How Panama opted for a brand-new, faster biometric identity management solution, which can now also be used to offer profitable and trustworthy authentication services for governmental entities and private sector businesses, from banks to start-ups.
Biometric identity verification will likely be one of the most important investments for many companies and countries in the coming decade. As biometrics continue helping institutions and privates in preventing fraud, scandals such as the Panama Papers have urged countries to tighten controls in the financial sector even further. And now the Coronavirus pandemic has accelerated the process further still, due to the enhanced need for trustworthy and efficient remote identity authentication.
Panama was already moving towards a stronger biometric technology back in 2016. It was then that the Tribunal Electoral – the State agency in charge of issuing national IDs in the country – decided to replace their national biometric ID register. The existing system definitely needed some improvements, but it was another reason that really drove the need for a change: cameras.
---
Checkbox: five good reasons to go for an Innovatrics ABIS with open architecture
Works with any device
It is hardware agnostic. You can use and connect any device, even a smartphone. And you are not bound to a particular technology.
Modular architecture
You can modify and add modules, tailoring the system to your needs without the necessary intervention of the provider.
Lower maintenance costs
It can be maintained by your own IT department.
Increases efficiency and saves time
As you can maintain and customise the software yourself, you will save time in organisational activities such as issuing a tender.
Opened up to third parties
You can provide authentication services to third parties, such as businesses and banks, and charge them for the service.
The ID issuing system was working passably: citizens came to the Tribunal Electoral to renew their ID cards, and the system scanned their face and verified their identity. The problem was that the system employed one particular type of camera, which suddenly went out of production, and when looking into alternatives it was realised that adapting the system so as to be able to use different devices was going to be costly…
Which is when the Tribunal Electoral came to Innovatrics.
"The old biometric ID register in Panama was what we call a black box: closed systems that only work with certain hardware – in this case, with a particular reflex camera – and that are not customisable by anyone else other than the provider," explains Oscar Flores, Business Development Director at Innovatrics and person responsible for the project in Panama.
Black box solutions usually lead to a higher cost of maintenance as any issue has to go through the provider, and they offer much less freedom in adapting the ID register to meet its real needs.
"The old biometric ID register in Panama was what we call a black box: closed systems that only work with certain hardware – in this case, with a particular reflex camera – and that are not customisable by anyone else other than the provider,"
"Not to mention the troubles with legacy hardware, like the one with the cameras in Panama," intervenes Oscar. "Of course, when the Tribunal Electoral came to us with their problem, we used a completely different approach."
---
What is open architecture?
Open architecture means that the software is able to communicate with other solutions from different providers. This helps avoid the so-called vendor lock-in, dreaded especially in government services.
A faster, more accurate, and more secure technology – available for widespread use throughout the country
Innovatrics provided the Tribunal Electoral with an Automated Biometric Identification System (ABIS) which is now the core of the national ID issuing system in Panama. It is a powerful engine: in just a dozen milliseconds, it verifies a citizen's identity among the 5.5 million records stored in the national database. The software has a state-of-the-art algorithm, so the biometric ID register is also faster, more reliable and consumes less resources.
It is more accurate as it provides both fingerprint and facial recognition. And the old database has been cleaned from having double entries and poor-quality records.
---
Open is not public
Open architecture still means that the data are protected by privacy laws. The solutions from different vendors just use standardized formats (e.g. biometric templates) to communicate together efficiently.
It is secure, as the software works with encrypted templates, so nobody outside the Tribunal Electoral has access to the citizens' data, not even system administrators.
Yet the real selling point is that the engine of the register – the Innovatrics ABIS – is in many ways open.
"On one hand, our engine is hardware agnostic – that means that you can provide images with any device, even a smartphone. Of course, we suggest using quality and certified devices, but what is certain is that you will never have issues due to outdated cameras," explains Oscar. "On the other hand, the software has an open, modular architecture, so you can tailor it according to your needs without our intervention – for example, in the case of Panama it can be used for issuing ID cards, but also to upload birth certificates and other information to the record; or, a different type of biometric recognition could be added."
Thanks to Innovatrics, the biometric ID register is now maintained by the IT department of the Tribunal Electoral, who also customised it with their own enrolment system – saving both costs and time by not having to issue a tender.
The ID register is now so robust that it can even be used by third parties, like other governmental agencies and the private sector, to easily authenticate citizens and clients – via an app or in person. "One of the reasons to update the system was really to open door to the future for the citizens, with a single trusted identification system," explained the head of the Tribunal Electoral Gilberto Estrada de Icaza at the BioCon conference. As he adds, they were choosing based on speed, accuracy and specifically the ability to integrate easily with other solutions.
It is a secondary consequence of the reliability of the engine, yet it opens up exciting scenarios: a state can offer an extremely trustworthy source for identity authentication, fostering trust and digital innovation, plus it can charge for these authentication services, so the system may at some point be economically self-sustainable.
---
The central biometric registry provides reliable biometric data about citizens in places where IDs are unreliable or even non-existent. Read how biometrics has reshaped the election process in Guinea.
Are they who they say they are? A private-identity authentication powered by a public source of trust
When they onboard new clients, banks and finance companies need to authenticate their identities, as trust is the groundsfor any agreement. They also need to perform this authentication in a quick, accurate and secure way. The same demand is coming from loan services, phone contractors, micro-finance companies, and any app offering remote services based on an identity check.
The biometric ID register of Panama allows all these private actors to use its engine to authenticate the identity of their clients, helping in preventing fraud and stolen identities.
"Such opportunity is opened up by the reliability and the speed of our software, which allows the system to simultaneously process thousands and thousands of requests. Plus, you can use any device you want to perform the authentication," explains Oscar.
---
Some third-party entities that could profit from the central biometric ID register
A Bank
Authenticate new clients through the biometric ID register to check their real identity, thus preventing fraud.
An airplane company
Checking in and boarding travellers, fast and securely.
The healthcare system
Citizens can quickly login to their account to book a medical examination or consult their digital medical records.
Delivery couriers
Add extra security to the service, quickly authenticating a recipient's identity for specific parcels.
At the moment, third party authentication services in Panama are already run by political parties to certify membership subscriptions, while the banking sector is working on an agreement with the Tribunal Electoral to profit from the biometric ID register as an authentication tool.
Yet, the same system could be used by different public entities as well, such as the police force, hospitals, and border control. "Technically it is possible to offer authentication services to anyone, as the system is powerful enough and Innovatrics is not charging per transaction. The only limit is the physical one: the servers needed to keep up with the pace of the requests," comments Oscar. "However, usually the obstacles are more organisational – workflow, budget allocation and bureaucracy."
Now that Panama has a powerful and available source of trust, they can work towards a scenario in which the government and the private sector cooperate to build a more secure and smart environment for citizens and businesses. A scenario where institutional trust is enhanced.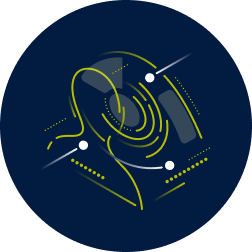 Automated Biometric Identification System Tailored to Your Needs
---
Innovatrics ABIS is a biometric identity management system supporting fingerprint, iris and facial recognition. Fast and accurate performance is achieved with minimal hardware requirements.
View
It is all about reputation!
The need for trust is exponentially growing in the private and public sector, both offline and online. Countries are thus impelled to offer a more secure society to citizens and provide businesses with the tools to build trustworthy environments. Implementing central biometric solutions – like identity authentication services and biometric ID registers – will help in this challenge as long as these tools are easy, reliable and, at their best, effortlessly integrated with existing workflows and infrastructures.
---
Quick check
Is biometrics relevant for your company? It is, if you need to:
Identify customers and have trusted relationship with them.
Speed up and automate customer onboarding.
Reduce staffing costs.
Eliminate human error.
Banks, airports, casinos, ride-sharing services, governments — they all use biometrics to improve their business efficiency. And you?
"I work in several countries all around the globe, and I can definitely say that Panama is a flagship country in this field," concludes Oscar Flores. "When the country was equipped with the new national ID biometric register, you could see that businesses and banks would trust this source. This can really push the private sector in developing efficient and trustworthy services – and to finally having a more secure digital society."
"I work in several countries all around the globe – I can definitely say that Panama is a flagship country in this field,"
For Panama, it's a good way to step into the future and to set an example, inside and outside its borders. At the end of the day, trust is strongly bonded to reputation.
---
AUTHOR: Giovanni Blandino
ILLUSTRATION: Matej Mihályi