Good biometrics serve all,
not just the selected few
---
About Rick Chandler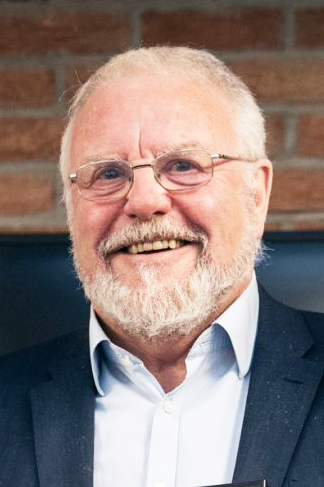 Rick Chandler is a treasurer and board member of EEMA, a European think tank focusing on identification, authentication and privacy.
Choosing the right high-end technology to facilitate a crucial task is never a trivial assignment – and even less so when it involves caring for human lives.
In recent years, biometrics has made a number of industries much more accessible to a large number of people, thanks to the fact that the technology has matured to the point where it is accurate, reliable and easy to use. Still, it does not mean that all biometrics are created equal.
In my line of work we use iris recognition, which is the most reliable biometric modality for identifying patients. The incomparable accuracy of iris recognition creates trust, not only with the patients but also with the practitioners. They want to be totally sure that the identification is 100% correct, all of the time. And of course, the patients want to have that trust as well, regardless, for example, of the colour of their skin or gender.
"The incomparable accuracy of iris recognition creates trust among patients and practitioners. They want to be sure that the identification is 100% correct and doesn't discriminate on the basis of race or gender."
Researching what algorithm to use is thus not an easy task in our case. We want the algorithm to work reliably on different hardware, in different conditions and without the need for complicated training for medical practitioners who have other more important things to do.
The same goes for any number of industries looking into biometrics to improve their services. Companies want to be sure that the technology does its magic equally well every time, regardless of the client's smartphone model, their location or their race. I'm sure every company using biometrics wants accuracy and happy customers every time, not just a limited selection of people that the algorithm works really well with.
Usually, there is a lot of trial and error involved, but in this line of business, luckily, third-party comparisons such as those done by the National Institute of Standards and Technology (NIST) are a huge advantage. When progress makes you go down a path you have never gone before, it is great to have a reliable map that you can trust.